Employee Wellness
Wellness is extremely vital for the success of any organization. Productivity, retention, creativity and innovation can significantly improve when an investment is made in the health and well being of employees. Improve your bottom line with effective Stress Management and Employee Wellness using INDIGO Biofeedback, Eternale Rejuvenation Systems, and Quantum Scalar Wave Lasers.
STRESS IS ONE OF YOUR BIGGEST PROFIT KILLERS
In 2004, the cost of stress marked a $300 billion profit killer in American business.
Worklace Stress
In 2004, an American Psychological Association poll found that:
62% of respondents said that work has a significant impact on their stress level.

82% of workers feel stress on the job.

35% reporting job stress harming their physical and emotional health.
Measuring the costs of stress…
Calculations indicate that the following expenses are attributed solely to stress:
19 percent of absenteeism

40 percent of turnover

55 percent of employee assistance programs

30 percent of short- and long-term disability

10 percent of drug plan costs

60 percent of total workplace accidents

All workers comp/ lawsuits costs are because of stress
Reducing the Costs
Employee Assistance Programs are proven to reduce the stress of your workforce.
They reduce the claims and rates of your extended health care and short term disability plans.
Long term disability rates are also reduced as a result of the lower risk of your employees.
Employee Assistance Programs
Well-supported EAP's can reduce workplace stress related costs by as much as:
30% in lost time

60% in accident payments

60% in sickness payments

50% in grievance

70% in accidents
Significant Savings!
AT&T indicated that over a 10-year period, it saved $22.4 million in prevented heart attacks.

Lockheed demonstrated savings of $116.00 per employee in health care related costs, Lockheed divisions not participating in the program were spending 30-50 percent more for health insurance.

New York Telephone realized savings of $1,565,000 through alcoholism reduction and about $1.2 million in other behavioral areas.
Why Biofeedback?
A pilot study by Reiner in 2008, measured the use of biofeedback in conjunction with psychotherapy as part of an Employee Assistance Program.

The study revealed that over a 3 week period employees experienced a significant reduction in anxiety and anger; and improved sleep parameters.

The results were more significantly improved with the aid of biofeedback; than therapy alone.




298 JOURNAL OF WORKPLACE BEHAVIORAL HEALTH
Benefits
Biofeedback assisted Employee Wellness Programs reduced the number of sick days from 10 to 7 in the month during the intervention.

Additionally, 16 of the 19 employees enrolled in the study purchased devices for personal use after the study was complete
The INDIGO Biofeedback System and Eternale Rejuvenation System offer sophisticated, mainstream solutions to many of the current employee health challenges facing corporations today.
Help your employees help themselves

Reduce stress related accidents, absences and illnesses

Save healthcare dollars

Improve work performance, corporate culture and quality of life!
Spinal Muscular Re-Education, Sarcode Feedback
The indigo has hundreds of retraining programs to help manage all kinds of pain and stress; and facilitate muscle re-education relaxation. This panel alone will have a significant impact on workers comp claims and lost work days due to pain/ injury.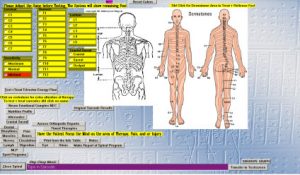 BRAIN SCAN FOR NUTRITION
This program helps retrain the brain, enhancing learning, attention, focus and clarity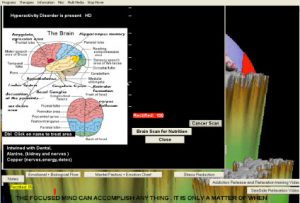 TIMED CYBERNETIC FEEDBACK THERAPIES MUSIC & SUPERLEARNING
There's something in here for everyone; from menopausal women's issues, to chronic fatigue sufferers, to those suffering from allergies, depression and more.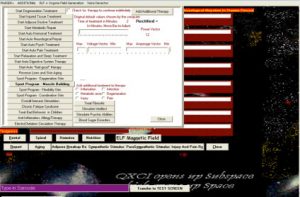 NLP EMOTIONAL GROWTH STRESS REDUCTION
Our NLP panel is like a psychologist's office in a box. For just about every DSM diagnosis we have a retraining program from anger management, to addictions, to phobias, anxiety and OCD, you name it. In addition to stimulating memory, creativity, intelligence centers in the brain. How many of your employees would benefit from a little of that?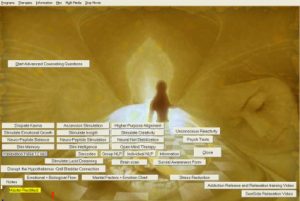 How can this be integrated?
The INDIGO does require training and certification for use. My role is to help you develop a plan that targets your highest risk employees first; while making biofeedback services accessible to all of your employees. We utilize baseline measures of stress and wellness to establish efficacy- which your HR/ Accounting departments can then translate into cost savings for your company at the end of year one.
We look forward to helping you relieve workplace stress and restore balance to your bottom line.
To schedule an appointment for a free consultation and learn more about our Biofeedback Assisted Employee Wellness Programs please contact us.